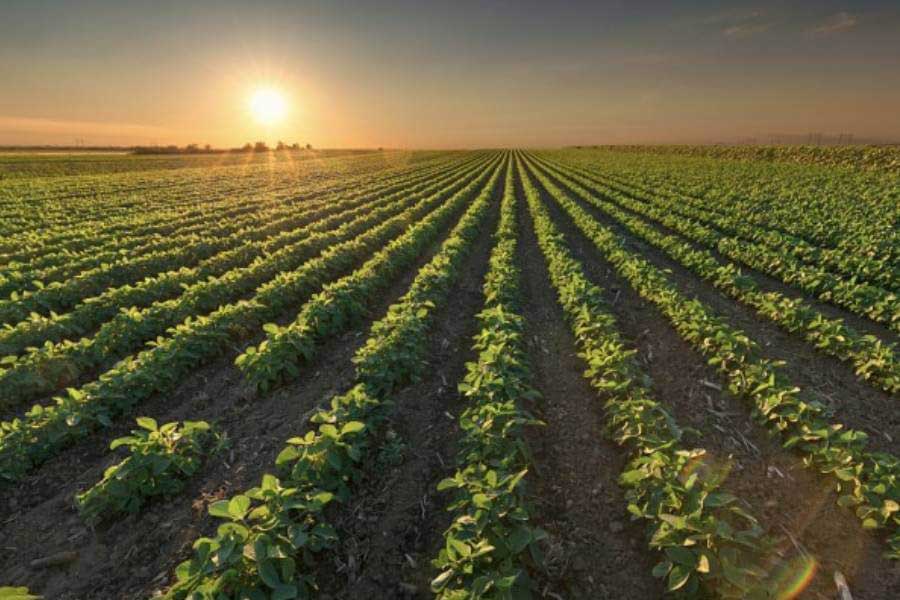 Danakali eyes finish line for Eritrea potash project
Macroeconomic performance and outlook
Eleven years after acquiring the project and 10 years after the first drill hole was sunk, Danakali (ASX: DNK, LSE: DNK) is now targeting first production two years out at its Colluli Sulphate of Potash project in Eritrea.
The company described the project as "ready for take-off" in a presentation two months ago and has plenty of time up its sleeve to progress on development and start construction at Colluli.
That means not only will Danakali have access to Global markets, but also the potential to supply markets in Africa as the need for greater food production grows with the United Nations expecting the continent's population to double between now and 2050.
In late July, the company received mine development approval from the Eritrean government which specified mid-December 2022 as the latest possible start-up of mining.
The Ministry of Energy and Mines (MoEM) of Eritrea issued a consent for planned financing for the Colluli project after all preconditions had been met.
Colluli is owned by the Colluli Mining Share Company, a 50:50 joint venture with the Eritrean National Mining Company.
Danakali has reported a 1.1 billion ore reserve with a mine life of almost 200 years.
MoEM has shown support for the financing of the project by granting time to begin commercial production (up to mid-December 2022) as well as approving the financing plan.
Shallow deposit close to port for exporting
Colluli will produce sulphate of potash (SOP), which typically sells for between two and three times the price of muriate of potash (MOP).
While MOP (also known as potassium chloride) is the most common potash fertilizer, serving as an excellent source of potassium and chloride, it is not appropriate in all settings and crops.
SOP not only improves yield and crop quality, but it also presents a number of advantages, such as reduced chloride, added sulphur and lower soil salinity. Low or no chloride fertilizers such as SOP are in particular critical for chloride sensitive crops such as fruits, vegetables, nuts and tea.
The potassium-bearing salts of the Danakil Depression are unique in that they can be used for a diverse range of potash types.
Sulphate of potash benefits
SOP is a premium fertiliser product that, unlike MOP, does not contain chloride and is therefore suitable for crops such as potatoes, beans, strawberries and citrus fruits.
Being chloride-free, SOP can be used on all plants. This is not the case with chloride-containing MOP, which can kill some plants if added in excessive quantities, as well as destroy micro-organisms and affect fungi and bacteria.
In addition, SOP, contains sulphur, the essential micronutrient that every plant requires. SOP provides both sulphur and potassium, whereas MOP only provides potassium with the need to add sulphur remaining.
SOP, while being a salt, does not build up the soil's salinity, while chloride can make ground saltier over time.
Offtake deal with EuroChem
Danakali has a binding offtake agreement with Switzerland-based EuroChem, which would see the company take 87-100% of the first stage SOP production from Colluli.
Danakali has two location factors that are a positive: it is the closest known SOP deposit to a coastline and the deposit lies at very shallow depth.
SOP will be shipped from the port of Massawa, only 230km by road from Colluli, and there are plans for a port development even closer to the mine.
By contrast, the brine SOP projects in Western Australia are located between 700km and 1,500km from the nearest existing port.
It was early drilling in November 2010 that established Colluli as the world's shallowest buried evaporite deposit.
Debt and equity Financing of up to US$250 million (A$348 million) is to come from the Nigeria-based Africa Finance Corporation and the Africa Export-Import Bank based in Cairo, Egypt.
Africa will present a growing market for fertiliser
Nigeria is forecast to have 400 million people 30 years from now and will probably by then overtake the United States as the third most populous country — its present population being about 200 million.
Sub-Saharan Africa's population is also growing faster than South Asia's at about 2.7% per annum.
However, insufficient food supply presents an alarming problem: a fertiliser conference 10 years ago heard that, at the time, 27% of Africa's people were chronically undernourished, with experts blaming very limited use of fertiliser.
Food security and food nutrition is also a common challenge across African countries, given the lack of some crucial minerals needed for body functioning.
The right application of fertilizer (type, amount, timing) will help with food-security and sustainable farming. Danakali's Colluli project provides a great opportunity for access to Potassium fertilizer for African farmers.